Solutions
Working collaboratively with you to determine appropriate and practical solutions to your Leadership and Organizational Challenges!
Leadership Development Training
Learning by Doing is the model used in all leadership training programs offered by Leader's Imago because it is the most effective way to learn new behaviors or skills.  All of these programs allow participants to immediately apply their learning through real-to-life exercises during training and through creation of personal action plans to implement upon their return to work.
What I offer:
Team Manager Development Center (TMDC) – A program where participants experience the leadership interactions of a team manager, identify their strengths and developmental needs, and receive one-on-one coaching about techniques to incorporate immediately into the way they work with others in their organization
Coaching for Development – A program to teach managers skills, tools and a process to use when coaching their employees for development or growth
Customized Leadership Training – Programs can be developed and delivered on topics including: goal setting, accountability, delivering feedback, conflict management, group facilitation/effective meetings, delegation, building trust, coaching, interpersonal style and versatility, influencing skills, and team building
One-on-One Coaching – Available for individuals seeking to enhance their leadership skills, seeking help working through a specific problem in the workplace, seeking strategies on improving their job performance
Customized Workshops for Teams – Workshops can be developed and delivered on topics including: team building and effectiveness, employee engagement, visioning and goal setting, and effective communication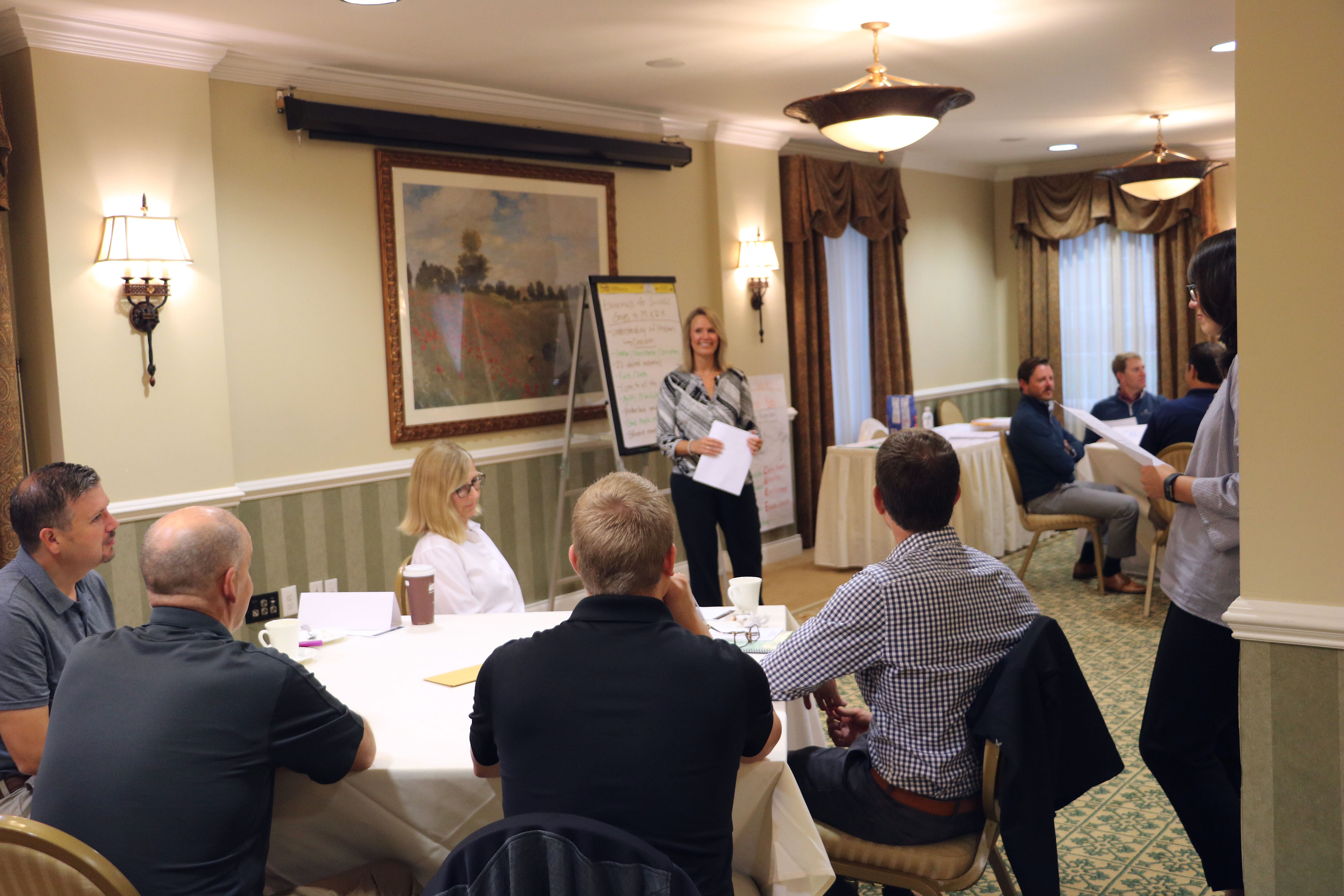 Organizational Development Consulting
All organizations desire higher performance levels. I work with businesses that seek to improve their work processes and/or work culture.
What I offer:
Step 1 – Assessment/Analysis of your current business/employee needs, goals, jobs and organizational systems.
Step 2 – Develop and implement with your team a practical plan to close the gaps. I specialize in:
Employee engagement – the emotional commitment an employee has to the organization and its goals which generally results in discretionary effort and higher performance levels
Job enrichment – the practice of enhancing individual jobs to make the responsibilities more rewarding and inspiring for the people who do them which generally results in higher performance levels
Systematic leadership – the integrated management practices including setting clear goals, aligning the team, measuring performance in real-time, problem solving and creating feedback loops for the team – performing these as a system generally results in higher performance levels
Team effectiveness/team building – individual team members understand themselves, are given a better understanding of their teammates and an explanation for their group dynamics, and then the team sets expectations for their team's norms in order to capitalize on strengths and manage weaknesses – which generally results in stronger alignment and higher performance levels
Let's Work Together
…to clearly identify your problem and determine whether our combined skills and experience are enough to address your issue.